---
Pixel art at different resolutions

This is something I cannot really wrap my head around. If I am making 2D pixel sprites for a game and the game is supposed to function under different resolutions (1366X768 vs 1920X1080; 16:9 vs 4:3) I am not sure what is the best approach to keep them as crisp and pixely as possible.

Should I work with larger scale sprites which then would be downsampled by OpenGL or some other means?

The question is how to create the sprites themselves and how to ensure that they will look the same in every resolution (that they do not get stretched and blurred when the scaling isn't an integer) Please do not say to create a separate sprite for every resolution. I am sure this would work, but it is a tremendous amount of work.

Any tips where I could find some useful guides?
| | |
| --- | --- |
| srilyk | 07-16-2014 02:30 PM |
---
I wonder if doing the pixels in a vector format would work? That would certainly allow for scaling. If you don't come across anything else that might be something to experiment with.
| | |
| --- | --- |
| djizomdjinn | 07-16-2014 10:25 PM |
---
Most pixel art games I know only really support a given resolution or integer multiples of that. HD sprite games deal better with it.
Stretching or cropping is inevitable when dealing with differing aspect ratios, either you stretch (which looks bad), crop (which can hurt gameplay and UI layout) or letterbox (which is how many games present themselves). I would suggest targeting 16:9 and offering letterboxing for 4:3 screens.
The higher res you make your sprites, the less affected they will be by scaling; Blazblue looks fine on multiple resolutions, while pixel art like Pokemon Red will be impacted the most. I would suggest going the highest-res you're targeting (so...probably 1x at 1080p) and scaling down. Depending on how the engine is designed, and how much access you have to how things are actually drawn to the screen (is everything aligned to a pixel grid, or is a scaled anti-aliased sprite okay?) scaling down won't look too blurry.
Looking for examples... Blazblue really is one of the easiest examples for me to point to. Blazblue runs natively at 720p. Character heights are all roughly around 400 pixels tall. It doesn't look all that different at 1080p, though I personally would have made the sprites 1080p and downscaled. Now look at the PSP version, which runs at an odd 288p (480 x 272). Yes, they've taken a major beating from the drop from HD to portable, but they're still recognizable, if severely aliased. (Note: if dropping resolution that much, I do actually support creating a second set of low-def sprites. HD>SD will make outlines disappear, while SD > HD will make them twice as thick and either blurry or aliased)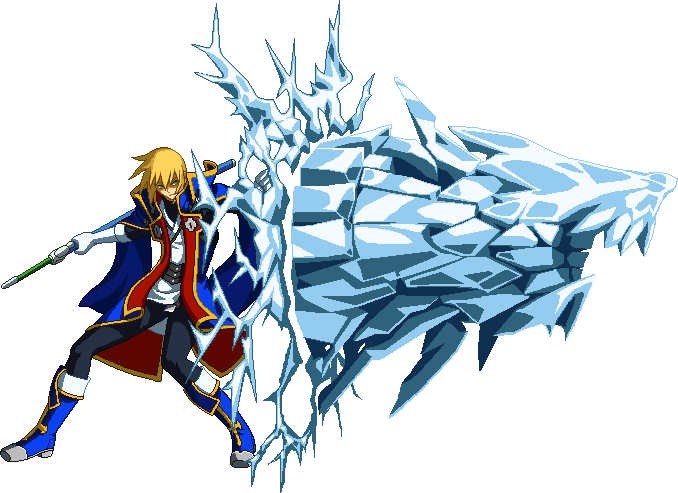 | | |
| --- | --- |
| srilyk | 07-17-2014 01:45 PM |
---
That last article was darn cool. I love that they designed an algorithm to treat pixels ad important and intentional.
| | |
| --- | --- |
| Espresso | 07-17-2014 05:05 PM |
---
By Scaling:
X Chris got to it before me. Algorithms are very useful for this, indeed. I am partial to the xBRZ scaling family of algorithms for up-sizing the
bilateral filter
for general smoothing. Here are some nice examples
here
(part2)
and
here
. I guess the median filter is pretty useful too. For downsizing, X Chris's post may be my new favourite, we'll see after I implement it and compare.
By Design:
IMO, most of the issues for aspect ratio involves the display hardware itself since not all screens are built the same. More specifically, the true pixel dimensions. Although if you are just using large squares rather than pixels to make the art 'feel' retro/pixelly/etc this isn't as much an issue. I would recommend making the art look good assuming the pixels are squares and leave the screen organization to the developer. If it is a wide screen make more of the background visible. I tend to think that is better than wasting nicer hardware after a threshold.
All times are GMT -7. The time now is

06:21 AM

.
Powered by vBulletin® Version 3.6.8
Copyright ©2000 - 2019, Jelsoft Enterprises Ltd.